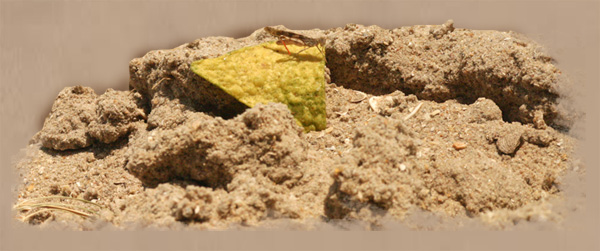 Tropical Storm Franklin,
July 23rd, 2005
Near Spanny House.
(East Coast)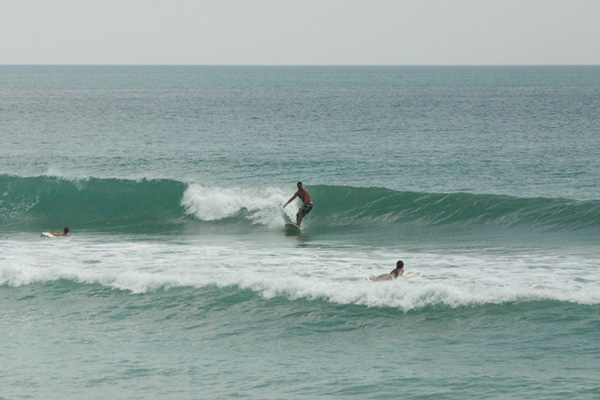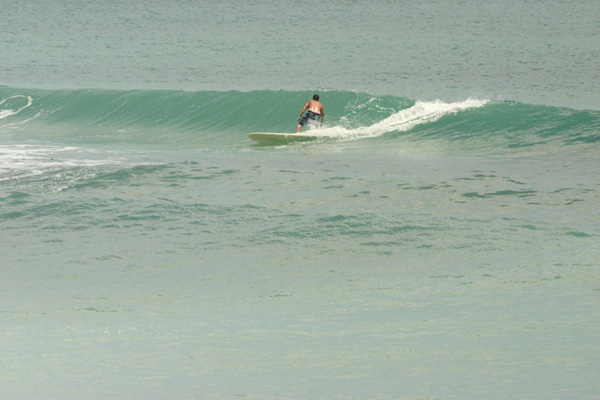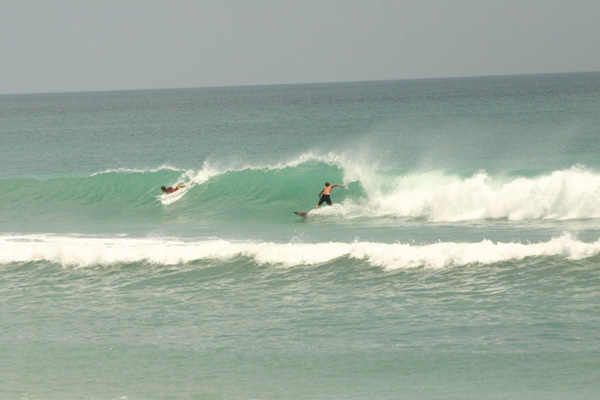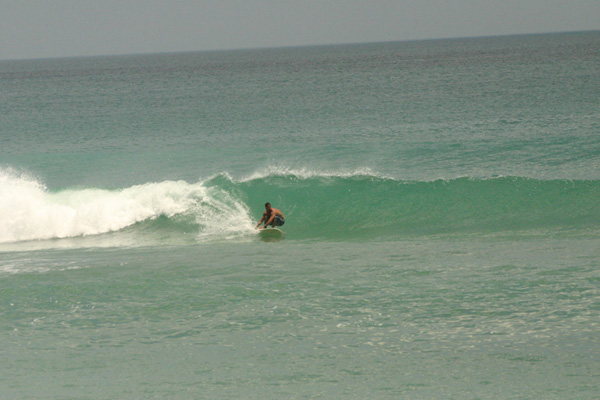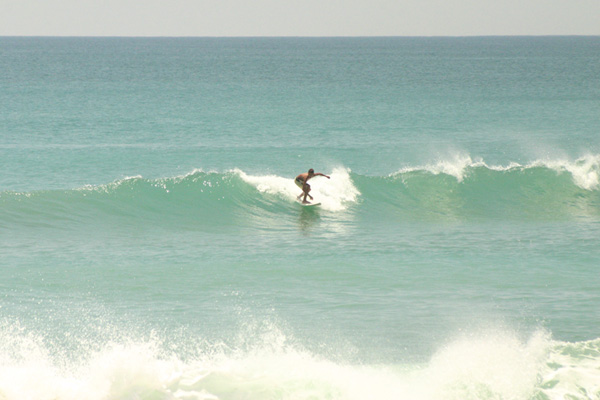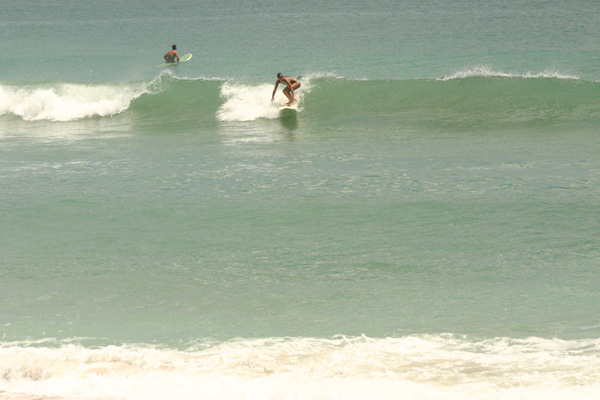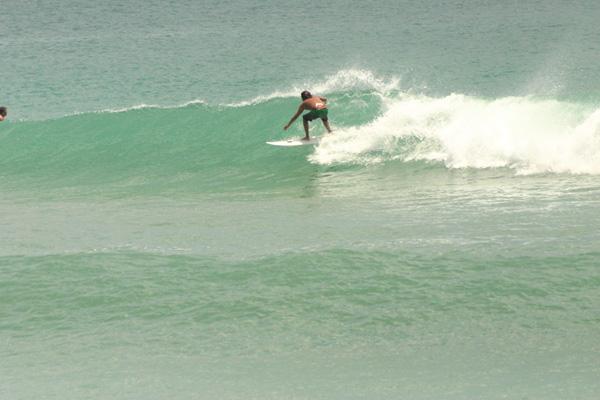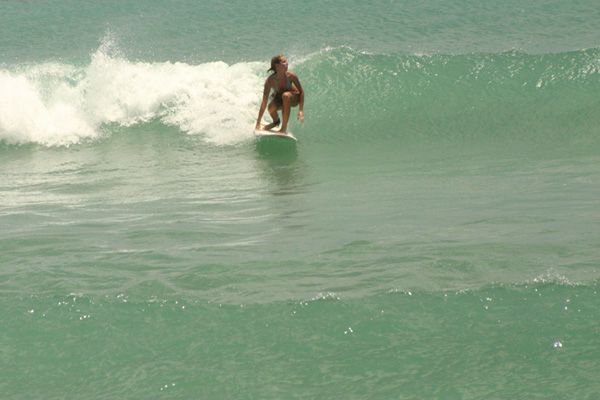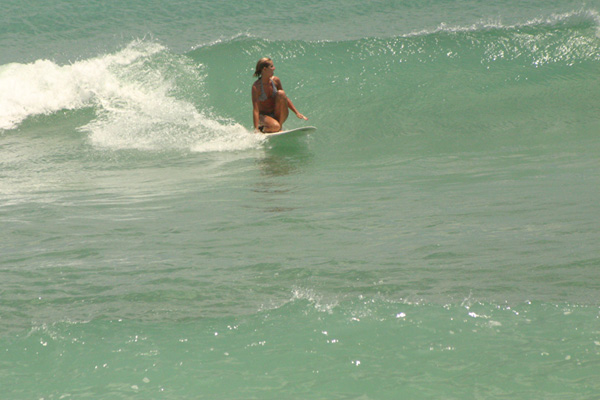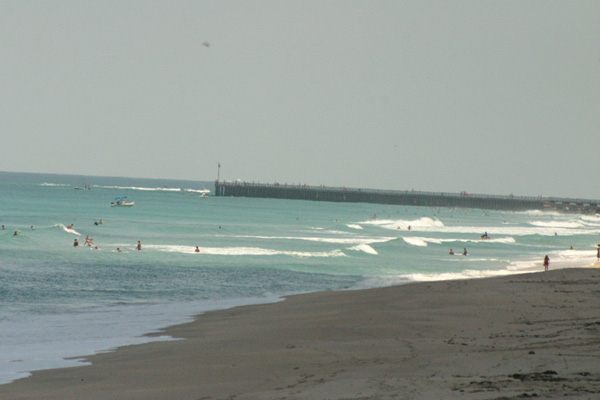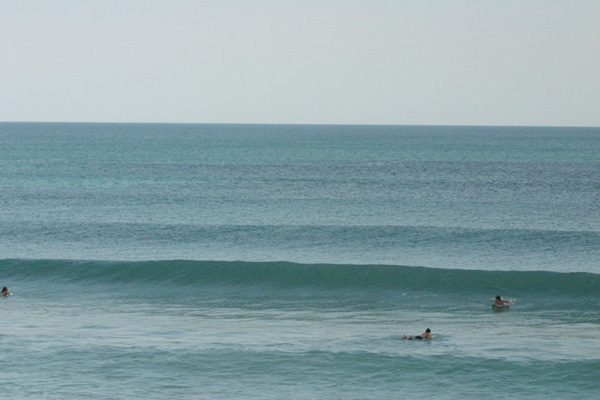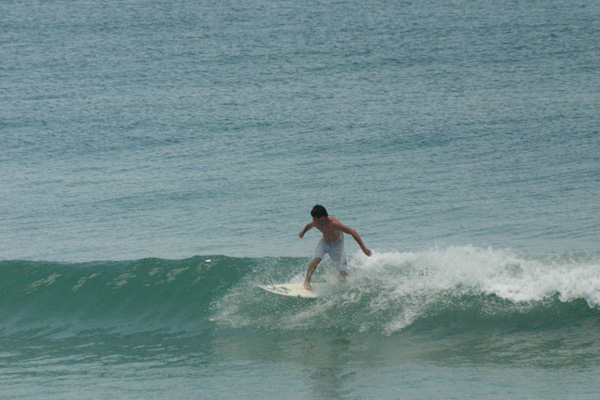 A little disappointed in the over all swell, we tried to score
an early morning session but the high tide made it all shore break...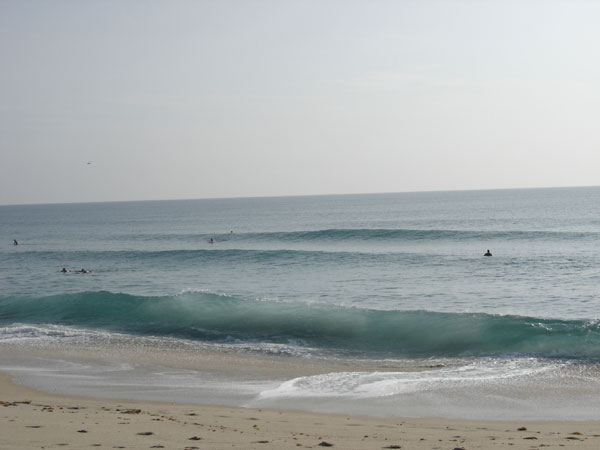 Gotta love when the water is nice and clear like this, it's like surfing in a swimming pool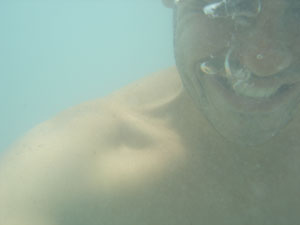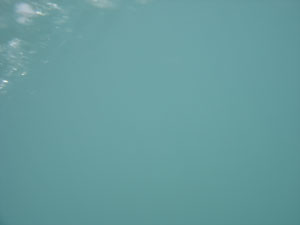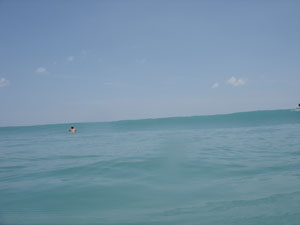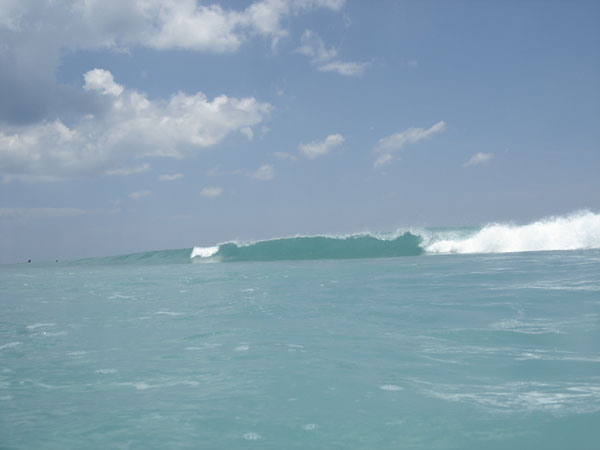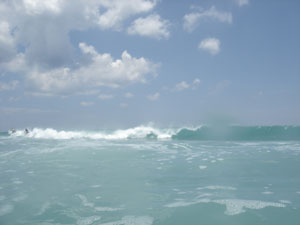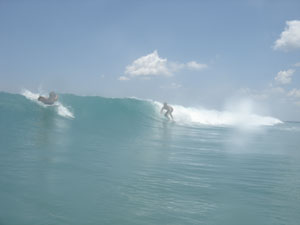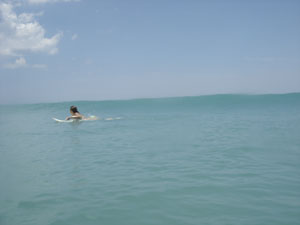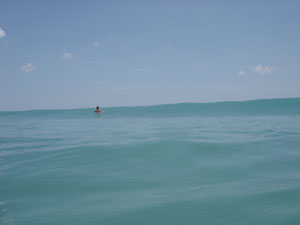 A little wait in between sets....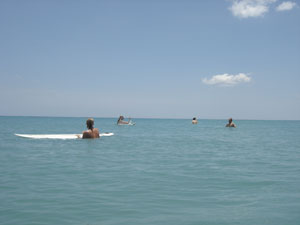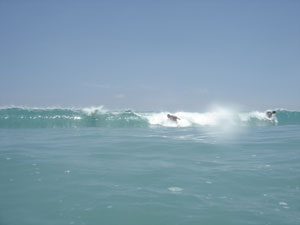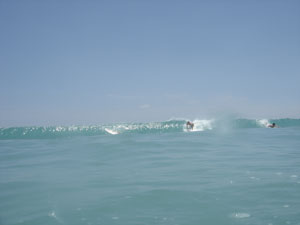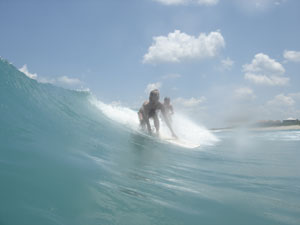 When the tide was going out from 12-2 it got pretty good but
inconsistent at times. A little patience and some nice sets would roll in.