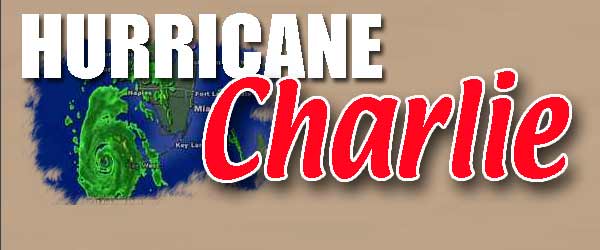 Thursday 8/12/04 around 9am - a level 1 evacuation was called for Pinellas County Flood Zone A, Later that morning the EOC called for a Mandatory evacuation for levels A-C and 380,000 People were evacuating Pinellas County alone. Many including myself flocked inland to highlands of Hillsborough County or even further East. The drive from Treasure Island to Tampa was 3 hours. 1-and a-half hours spent on crossing the Howard Franklin Bridge alone.
(Image on left was taken with my picture phone as I spent an hour and a half crossing the howard Franklin Bridge into Tampa)
It turned out we were spared from the storm in Pinellas but further Down South from Sarasota County Southward felt the Full power of Hurricane Charley. Extensive damage in the 16-Billion range is projected down in Punta Gorda area, and over 160 homes were destroyed on Captiva Island. Sanibel Island also has a new pass. The Ft. Myers area and Charlotte county caught the very worst of the storm just off of I-75 along Port Charlotte. You can see all of the damage.
As for the surf, Thursday I spent the whole day evacuating after leaving work early, I caught a quick peak from mid jetty and the Chateau around 10am and it was holding a strong and hollow S. swell. This was not a swell from Charley who was still under Cuba at the time, this was from hurricane Bonnie as it was making landfall in the Panhandle and swinging an outer band our way taking the winds up to around 30 kts. and helping that S. swell fill in.

The pics below from 8/12 are really from Bonnie, we will be adding pics to this section as time permits, To send in your pics from either of these storms
CLICK HERE. Leave photographer's name, surfer(s) names and story if possible.
Or even if you just want to write a story about your loss or experience.

4 Pictures Below Sent in from Zack from Irbsurf.com shots from Indian Rocks 8/12/04.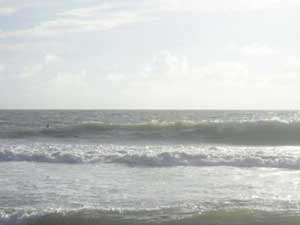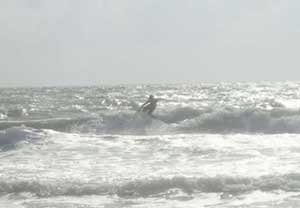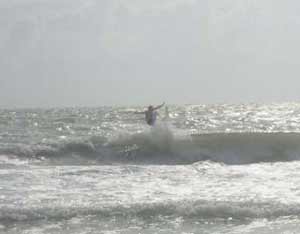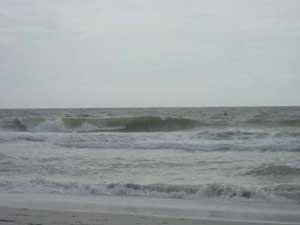 3 Pictures Below Sent in from Jason Morre
shots at Chateau around 3:30 8/12/04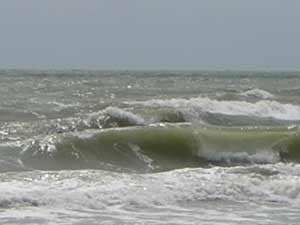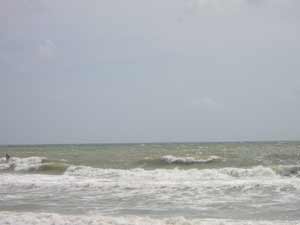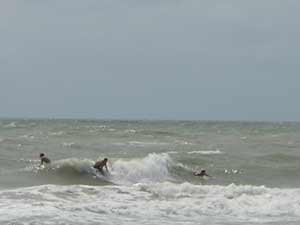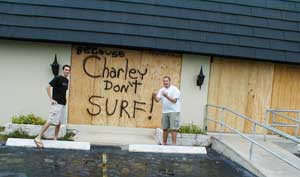 Left Over's From Charley Saturday 8/14/04
Yes we surfed Upham, a totally new Upham, It was breaking around waist high & close to shore that morning on incoming tide. We had not seen anyone surf this break since it was renourished. It's hard to say what exactly the surf will do here now with the T-Groins and all being installed soon, but the skimmers have been out there. It has been holding a really fun shore break. But no longboarders? This used to be out front at Upham!