Awesome board paintings on display.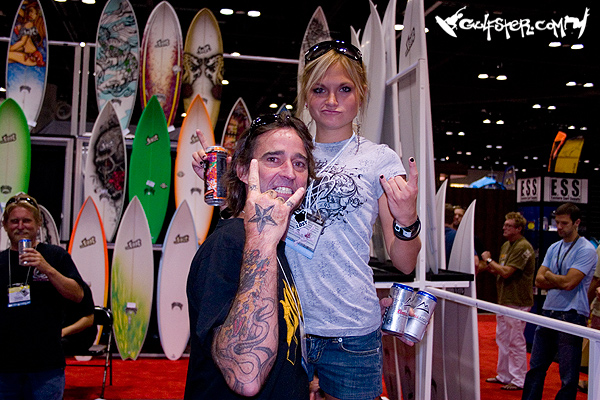 Harley hanging at the LOST... both causing MAYHAM...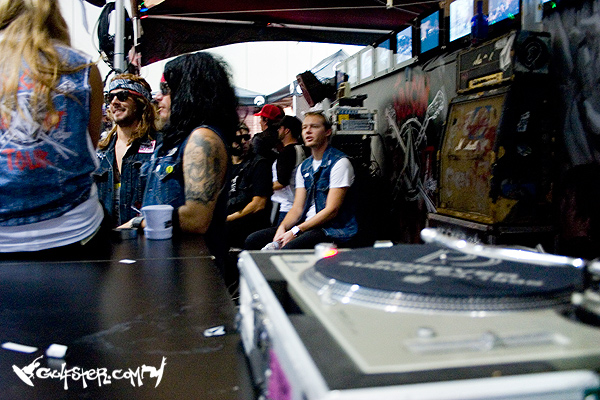 Volcom was all rocked out. The set up looked like backstage at a knarly rock show.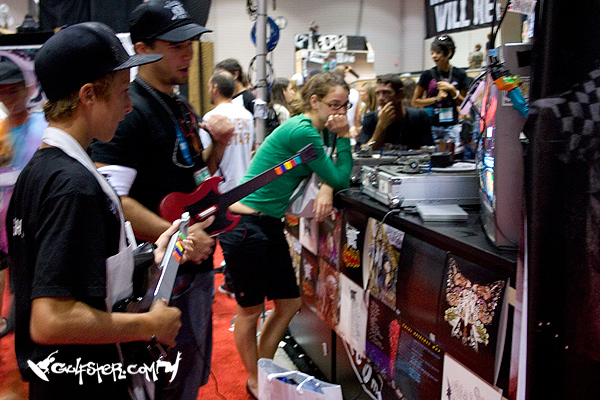 With rock and roll as Volcoms theme only appropriate for some Guitar Hero.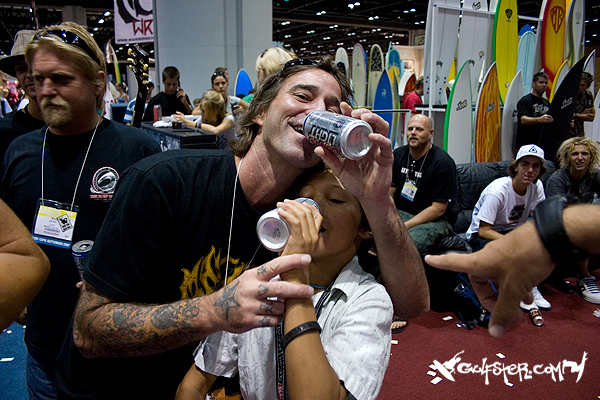 Harley trying to curupt the groms with Alcohol.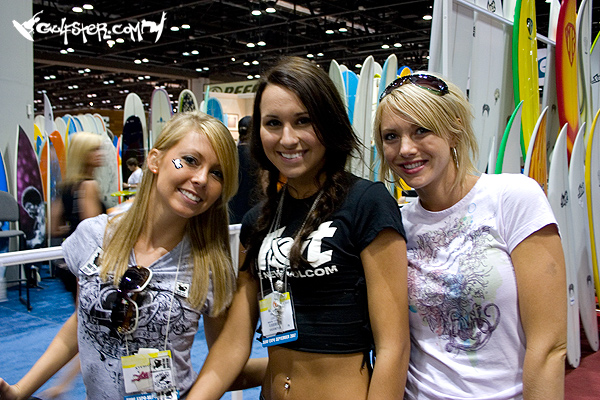 LOST girls, need I say more.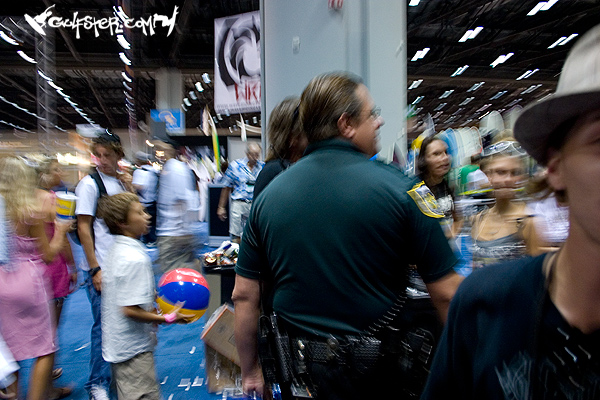 This image is a great view of what the expo really looks like. Chaos.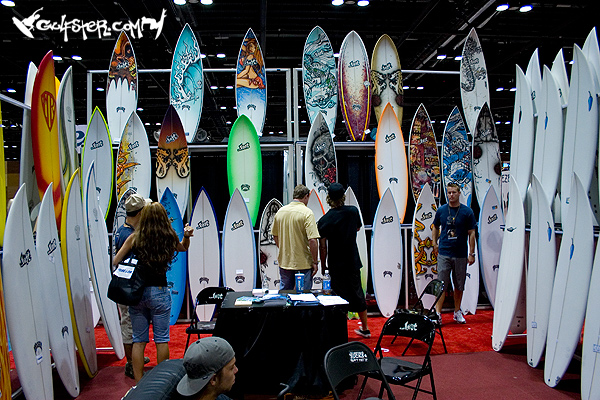 LOST board display.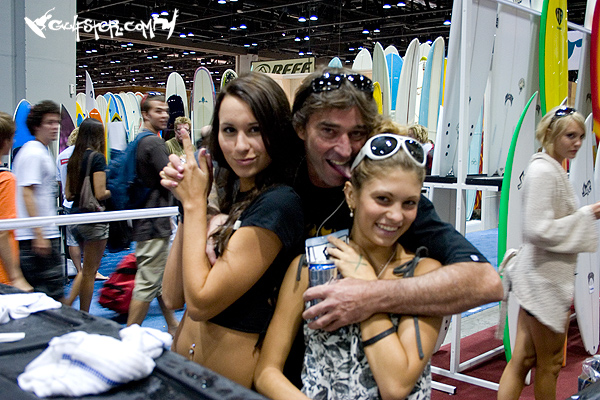 Harley's angels.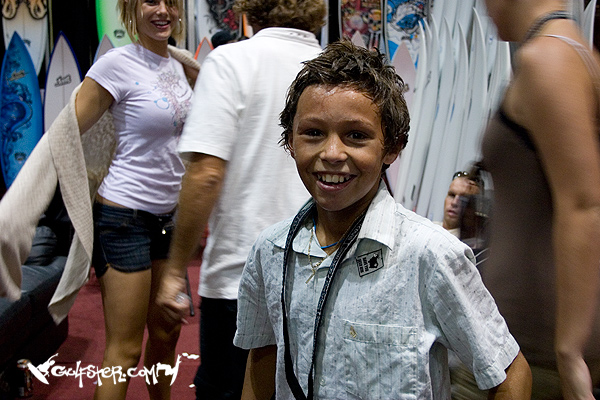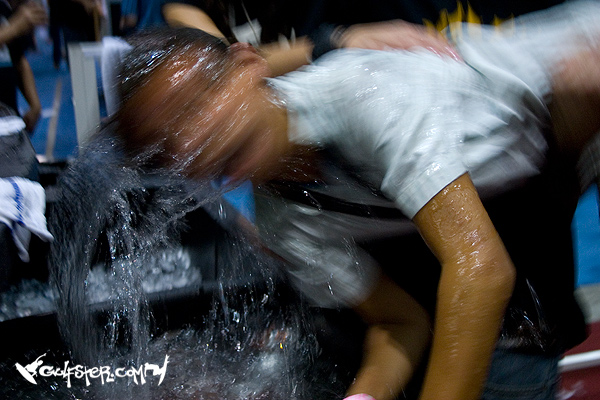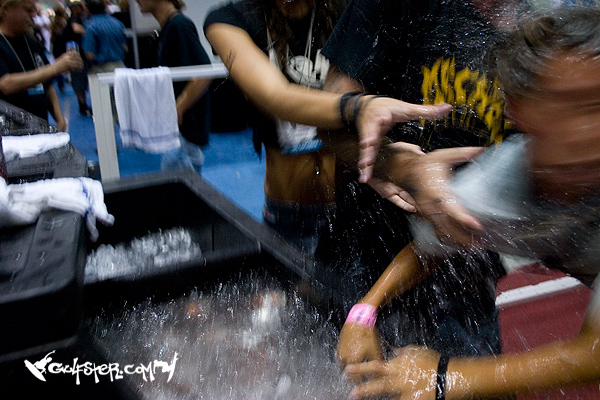 Harley dunked the groms in the ice chest with freezing water.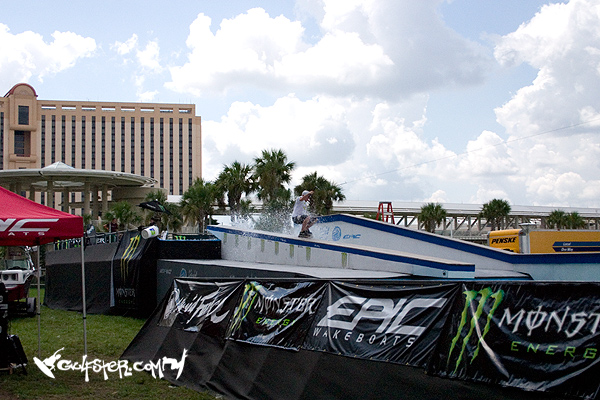 Monster held a wakeboarding event out back.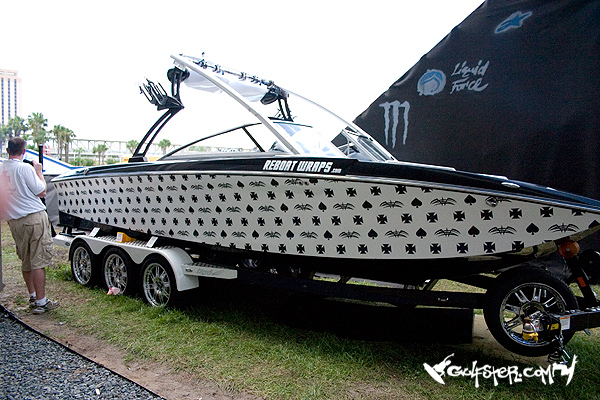 The expo is the best place to see some of the baddest equipment out there.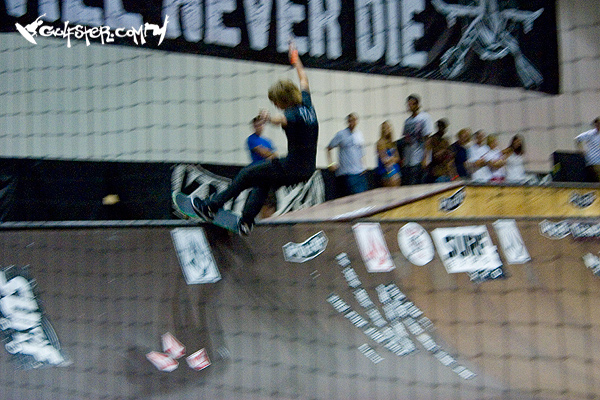 Volcom had a sick ramp this year for the AM Skate contest.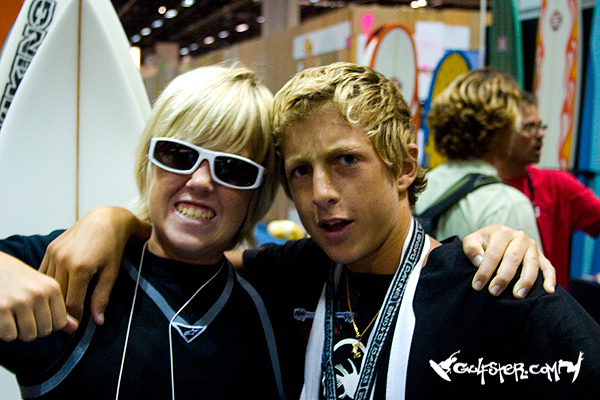 Some local gulfsters enjoying the event. Jordy left and Alex Right.


\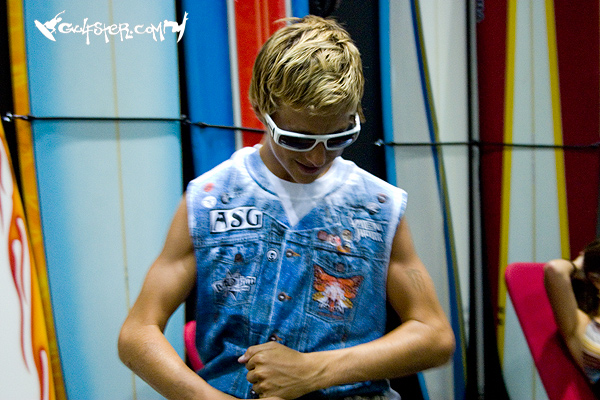 Alex Applefield going all out volcom rocker.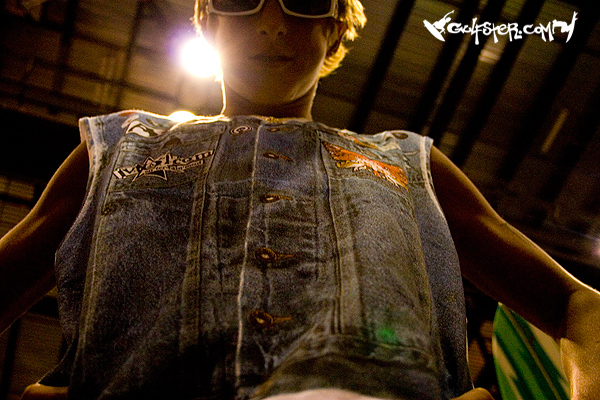 The rocker stare down.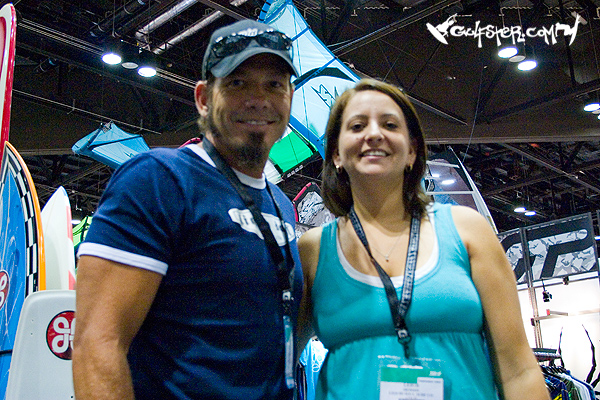 Steve from Liquid Soul and his wife.