Cory Lopez Facebook | Cory Lopez Facebook Fan/Athlete Page | Cory Lopez Twitter
Cory Lopez Instagram | Official Lopez Website

Cory Lopez Surfer Mag Photo of the Day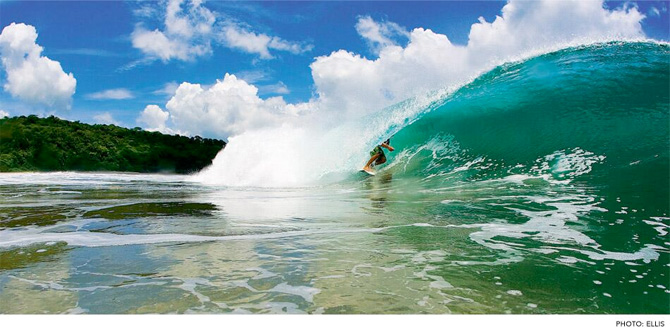 Photo of the Day: Cory Lopez, Nicaragua. Photo: Ellis #Surfer #SurferPhotos @realcorylopez @grantellis1 pic.twitter.com/l70aPGiauE | https://twitter.com/SURFER_Magazine
---
O'Neill Close Encounters - Morocco Flash Back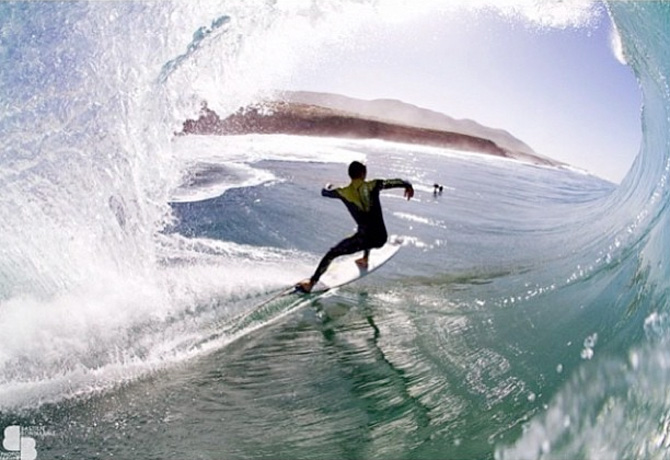 O'Neill Close Encounters - Morocco Flash Back
#tbt O'Neill Close Encounter good times with many good people. Photo @bastienbonnarme @oneill @rockstarenergy @freestyle_watch @wavejet @onamissionsurf
---
October was a good month, this was Halloween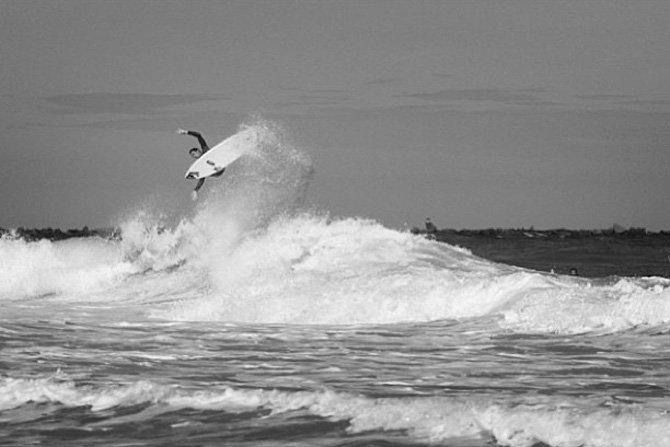 Photo by @gnargasm
---
Cory Lopez stoked after surfing in the 2013 O'Neill CWC
Expression Session, Santa Cruz, CA - Nov 7th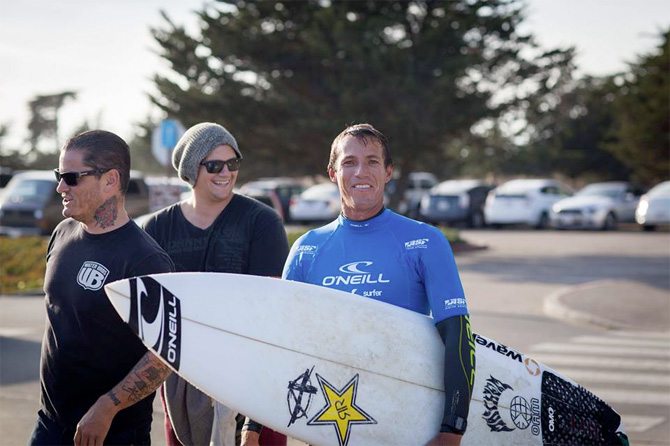 ---
Cory w/ Gene Simmons (KISS); AKA 'Dustin Howard'
- pre- Halloween Shenanigans @ the Beach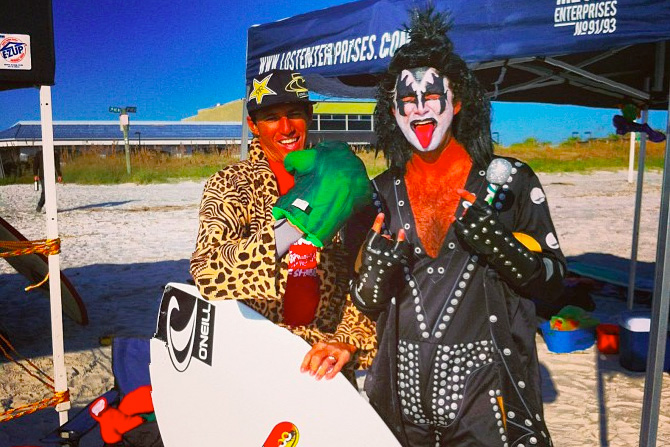 This is about to happen, @dustinhoward is going down today. #battleofthebrands #jaxpier @oneill @rockstarenergy @freestyle_watch @wavejet @onamissionsurf
---
Team Lopez @ The Beach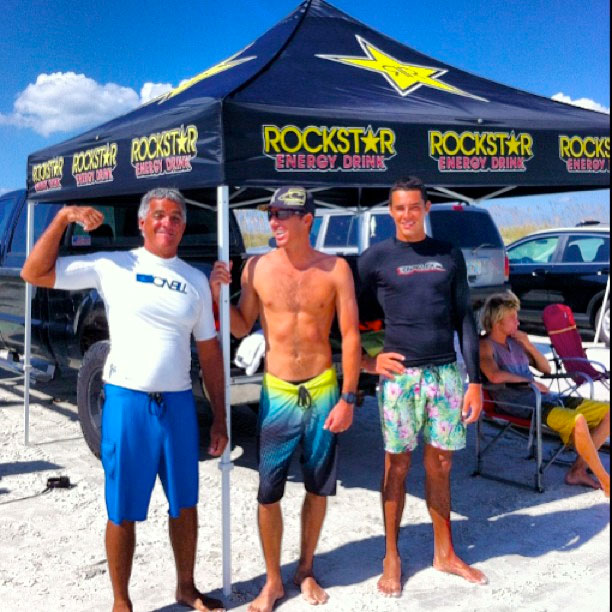 The man the legend, style master @petelopez51 was showing me and @mattylopez how it's done today. @rockstarenergy @teamoneill @freestyle_watch @wavejet @onamissionsurf #beenwavesfordays
---
Brooke Thabit - WaveJetting with Cory Lopez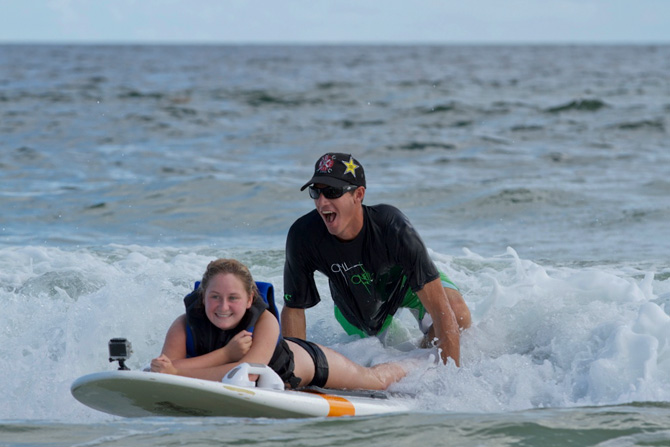 The Brooke Thabit Story...
Brooke Thabit, charged with energy, life and intelligence developed a love for the ocean, diving and, in particular, surfing. On Labor Day 2012, Brooke was hanging out with some friends on a dock just kidding around. Being an avid water-person, she launched a dive into the water. What she didn't realize is that the turbid water was only knee deep. Brooke struck bottom, fractured her neck and immediately suffered paralysis. She underwent emergency surgery and has been progressing slowly with limited restoration of sensation and movement in her lower extremities since then.... Learn more of her journey... 
"Brook Thabit is a amazing girl who I was honored to be able to share a few waves with on a WaveJet surfboard. This was her first time back in the water since her accident so we were all a little nervous, how it was going to go. It went really well and we both had a blast. There were some close calls but we somehow managed not to have any wipe outs. It was a great day!" -Cory Lopez
 
Log-on to Brooke's website for her complete story and to see how you can support Brooke on her road to recovery...  http://www.brookethabit.com/
 
Photos by: Christian Oehmke 
---
Freestyle USA - HOURS Issue #2 Featuring Cory Lopez
http://issuu.com/freestylewatches/docs/hours_cory_issuu
---
Cory Lopez shares Surf Lagoon's portable Infinity wave pool
Surf Lagoons wave pool: "Head over to Surfline and check out the Infinity
Wave I got to surf in the Munich Airport. Thing was really
fun; http://www.surfline.com/surf-news/surf-lagoons-wave-pool_101320/
---
Cory Lopez - Night time Typhoon Lagoon - Aerial Speed Blur...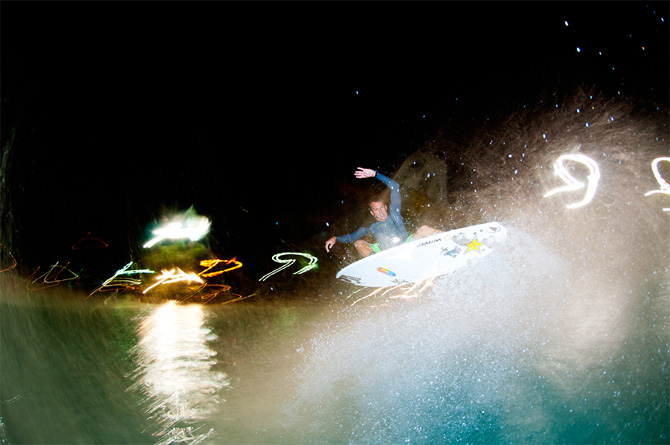 http://www.surfingmagazine.com/photos/monday-photos-typhoon-lagoon/
Photo: Corey Wilson/Surfing Magazine  
---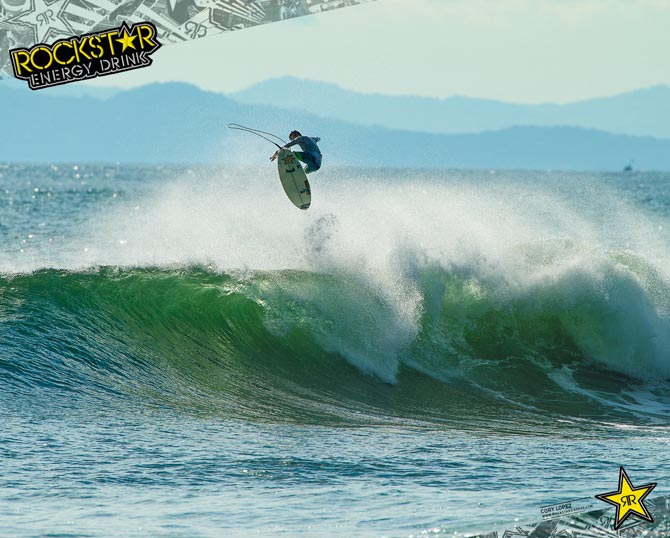 Cory Lopez takes the scenic route; Flying 'Tail High' in Costa Rica! Full Rotation to Landing. Rockstar Energy Poster from Transworld Surf (Final Collector's Edition 1999-2013)* On Newsstands NOW (Sept 2013)!
 

---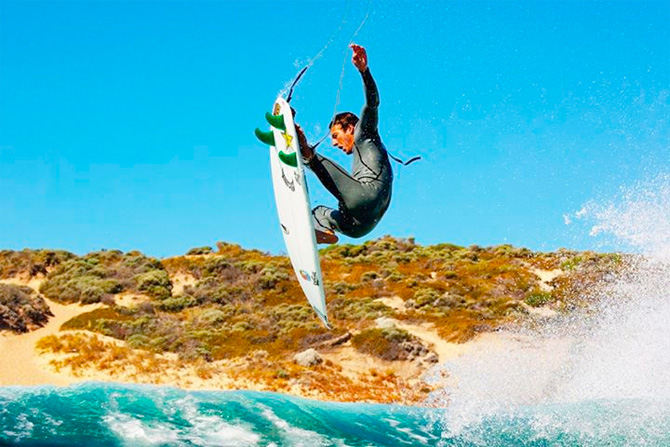 Cory Lopez, with his O'Neill Psycho1 combo wetsuit; Full Rotation & sighting his Landing!
Discover its features and all the other O'Neill wetsuits for winter 2013/2014 on http://bit.ly/1eYSr6B
---
Tube Time with Cory Lopez
Keep your eyes peeled for this 15-second spot featuring Freestyle Ambassador and all around legend of waterman Cory Lopez to be running during the 2013 Hurley Pro. We recently got to spend some quality time with Cory at his home in Florida, look for a new web feature called HOURS coming to a device near you. Until then, enjoy Cory's new Freestyle Commercial.
---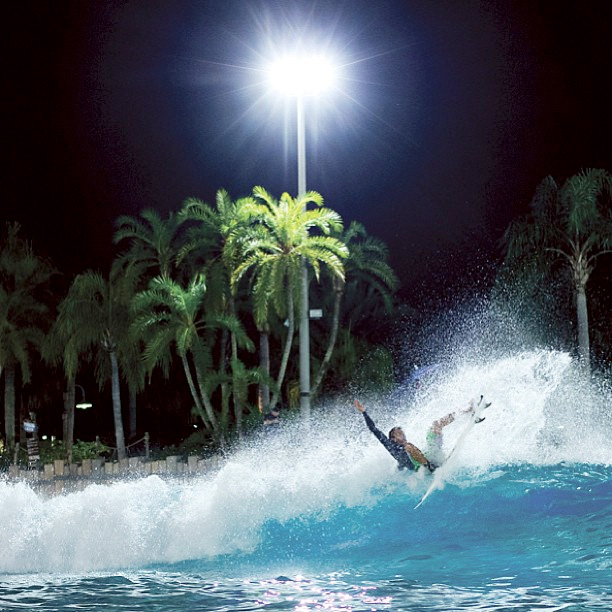 Cory Lopez - 'Shredding' Typhoon Lagoon - Disney World; "Night time Warm-up" Sesh!
Had a fun little surf with the boys at Typhoon Lagoon the other day. 
Cory Lopez: "Head over to @surfingmagazine website to check it out. #stormtroopers @teamoneill @rockstarenergy @freestyle_watch @wavejet @onamissionsurf @dylangraves @evangeiselman @kellyslater @tommybooboo1 @cjhobgood"
Storm Troopers - Episode II - The Chlorine Menace from SURFING Magazine on Vimeo.
---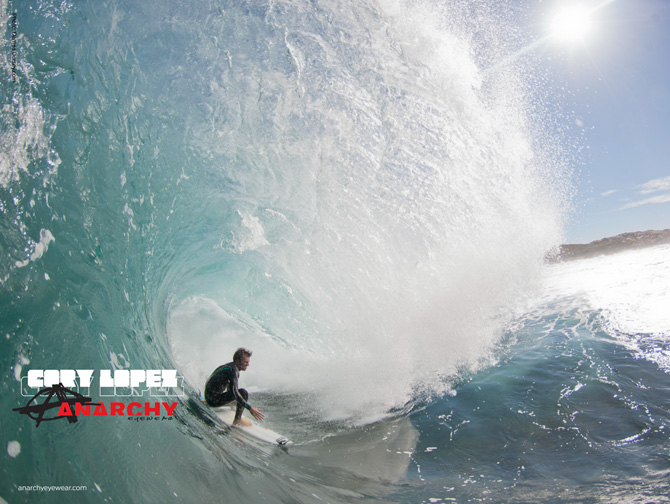 New Cory Lopez 'Anarchy' Poster - Surfing 'The Box' in West Oz
---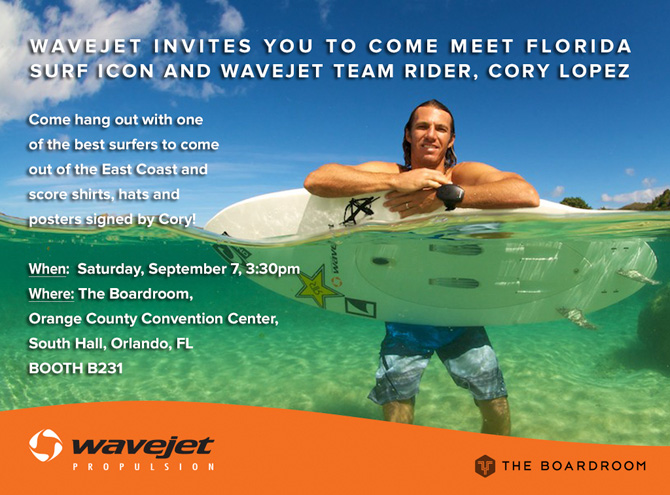 For those attending Surf Expo - we have a Cory Lopez 'Double Header' for you...! Come to the Anarchy Eyewear Booth at 2:00 pm on Saturday Sept. 7th to have Cory sign his new "killer" Anarchy poster. You won't want to miss this one - it's a classic Lopez "Wall Hanger". Then follow Cory over to the new consumer side of the Show @ 3:30 pm for yet another Poster Signing with WaveJet at 'The Boardroom'. Come score some cool posters and other stuff and show your support for one of the best surfers to ever come out of the 'Sunshine State'...!!!  
http://wavejet.com/events/wavejet-invites-you-to-meet-cory-lopez
---
The Winners of Cory's Signature Sweepstakes WILL BE Announced soon! STAY TUNED! 

---
Surfing Exhibition @ Munich International Airport Stationary Wave Pool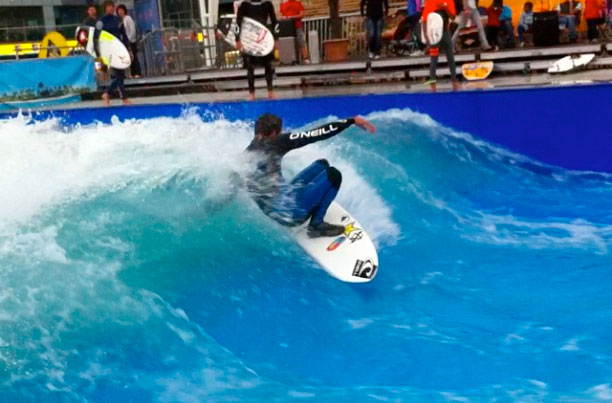 Had a blast surfing this thing last week. Local boys were ripping! We gave them our best. next year it's on! @noahbeschen @kalanirobb @shanebeschen  @rockstarenergy @teamoneill @wavejet @onamissionsurf @freestyle_watch
What's New for Cory...? Following the U.S. Open and a quick stop-over at the Outdoor Retailer Show in Park City, Utah to do some flat water demos with WaveJet; Cory flew to Munich Germany to participate in a surfing comp at the Munich International Airport.... in Germany...?! Heard that one right...!
Following Rob Machado's appearance in May, Cory accepted an invitation to participate in a promotional surfing exhibition at the "landlocked" 2013 European Championships in Stationary Wave Riding. He joined fellow American surfers, Kalani Robb, Shane Beschen (and Shane's son Noah) at the Munich Airport for the 3rd annual exhibition/comp, held on August 10th & 11th, 2013. They surfed a few rounds of comp style heats in the Infinity Wave Carve Machine; a revolutionary stationary wave presented by Surf Lagoon, Inc. Munich is also home to the famed Eisbach River Wave (Inland Europe's most sought after naturally occurring 'stationary wave'). 
Well, it's not Teahupoo, but this stationary wave technology (unlike the "similar" Flow Rider') allows a rider to use a real surfboard (with fins & rails). Word has it that for next year's comp, the wave will be 'scaled-up' to produce a barrel for riders to show off their "tube riding" skills. Look for Cory to find a barrel, even in landlocked Germany...!
http://riverbreak.com/news/events/surf-style-2013-european-championship-in-stationary-wave-riding/;
http://riverbreak.com/news/events/surf-style-2013/
---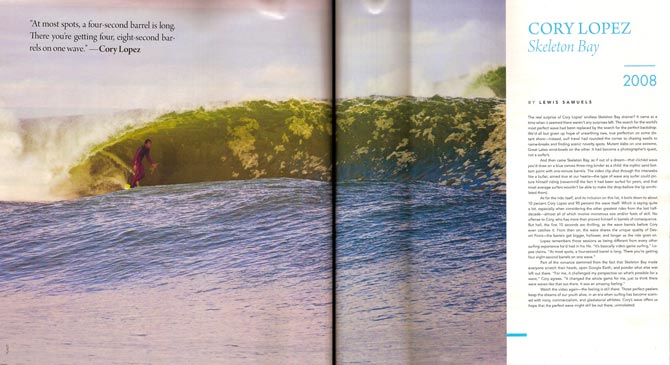 Cory Lopez - Two page spread & interview at Skeleton Bay, Africa ("The 100 Greatest Waves Ever Ridden") in the August 2013 issue of SURFER Magazine
. Many surf fans will know Cory Lopez for his pioneering efforts riding (previously thought) "un-makeable" barrels at Tahiti's infamous Teahupoo. However in the August 2013 edition of Surfer Magazine (The BIG Issue), Cory is heralded for another tube riding first; the Discovery of the "mile long" left at Skeleton Bay, West Africa during the Google Earth Discovery Contest 2008/09. In addition to Cory's two previous Surfer Mag 'Guts for Glory' Awards, for his tube riding exploits at Teahupoo ('99 & '03); he won Surfer's Tube of the Year Award in 2009 for his first ride ever on this wave, logging a record of nearly one minute of tube time.
---
Cory Lopez - Post US Open Quiver by Mayhem "Ready to go get Barreled"!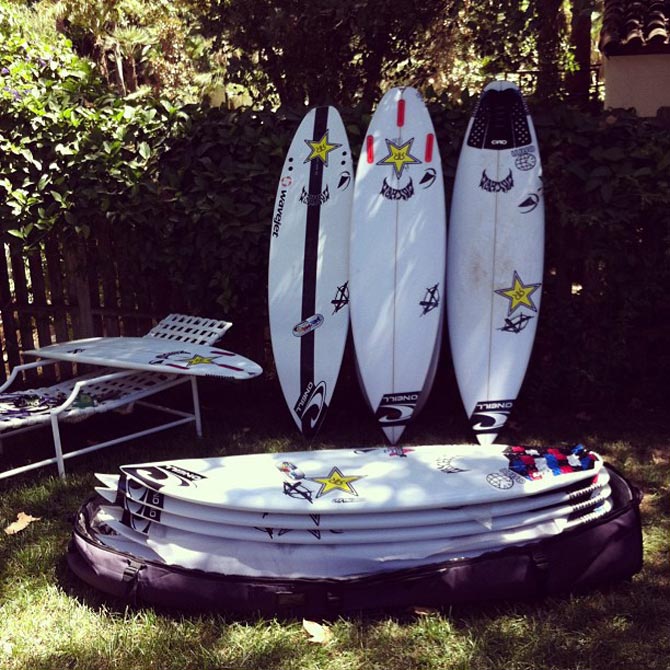 U.S. open was the same as it ever was, crazy,crowded and fun. Now it's time to find a storm and go get
barreled. Quiver is looking good. Thanks @mayhemb3_mattbiolos @teamoneill @rockstarenergy
@freestyle_watch @wavejet @onamissionsurf @anarchyeywear
---
WaveJet Demo Day - Outdoor Retailer, Utah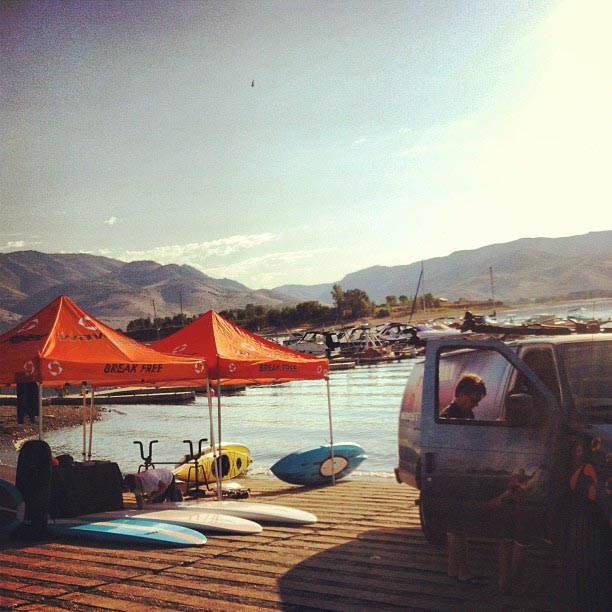 Getting ready for a @wavejet demo day. #Utah #pineviewreservoir #outdoorretailer #wavejet
---
Cory Lopez heads West for the 2013 US OPEN OF SURFING;
Announces new Summer Sweepstakes Contest on Facebook...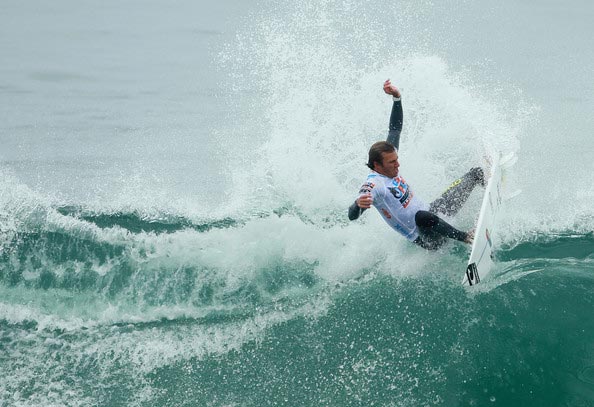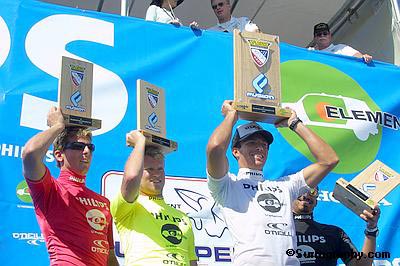 Final Results - Men:
1st -Cory Lopez (USA) - 16.60 pts.
2nd -Taj Burrow (Aus) - 15.17 pts.
3rd - Andy Irons (Haw) - 10.94 pts.
4th - Bobby Martinez (USA) - 7.83 pts.
On 10 Year Anniversary of his Maiden Win, Cory Lopez heads West to Challenge the 2013 US OPEN OF SURFING...
In 2003 Cory bested good friend and 3 time World Champion, (the late) Andy Irons for the victory dais. Cory's older brother Shea also won the Open, collecting the coveted title in 1999. Cory and Shea remain the only surfing siblings to have each both won the US Open of Surfing Title.
The Vans US Open of Surfing will run from July 20 through 28 and will be webcast LIVE via http://www.vansusopenofsurfing.com/live
Check back for the event schedule and find out when the former Champ's first Heat will hit the water.
The Vans US Open of Surfing represents the fourth of only eight ASP Prime rated events in 2013, drawing the world's best surfers to Surf City in search of crucial points towards their ASP World Ranking in front of millions of passionate fans.
The event starts Saturday 7/20/13 and is once again expected to draw record breaking capacity crowds.
Check Cory's Blog & Website for information on Cory's Summer Sweepstakes Contest on Facebook...!
Your chance to win some of Cory's signature swag, like O'Neill Freak Boardshorts, new Custom Signature Headphones by OrigAudio, Anarchy Rally Sunglasses, Freestyle Shark Tide Watch, Cory's Deck Traction by OAM, a case of Rockstar Energy Drink and other cool product from his sponsors. Contest Rules and timeline to be announced soon!!!
---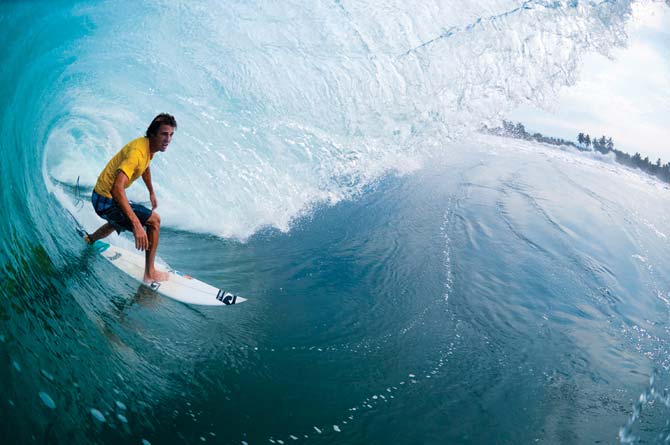 Cory Lopez - Backdoor shack "Somewhere Deep in the Caribbean". Photo by Chris Wilson
---
Cory Lopez News FLASH...!
Cory's on the move... (from Twitter/Instagram)
Cory Lopez on surfing Anna Maria Island…
Instagram/Twitter Post
http://instagram.com/p/beC5TLQzHw/#
corylopez: So it's a day trip to one of my favorite beaches on the planet. The place where I learned how to ride the tube. And you know how I start all my road trips, @rockstarenergy tea/lemonade #annamariaisland #stokingoutgroms @teamoneill @freestyle_watch @wavejet @onamissionsurf @mayhemb3_mattbiolos
Cory Lopez makes special Guest Appearance at Eternal Summer Surf Camp (ESSC)
Cory signed posters for over 200 frothing groms at his favorite home break during the Eternal Summer Surf Camp, held July 7th on Anna Maria Island, (Florida's West Coast). Check back soon for photos! ESSC online: http://www.eternalsummersurfcamp.com/
Cory started off his day trip to the break where he "learned to ride the tube" with a Rockstar Energy Tea/Lemonade... http://instagram.com/p/beC5TLQzHw/#
Cory en route to Central America for next ASP 6 Star event, Reef El Salvador Pro...
Cory is now headed to El Salvador to compete in the ASP 6 Star, Reef El Salvador Pro (July 9th - 14th) at the famed right hand cobblestone point break of La Libertad.
Check back soon to find out when Cory's first heat will hit the water in the coming days... http://www.beachbyte.com/aspna/elsalvador13/#/live

Reef El Salvador Pro Event Links...
Reef El Savador Pro Live Contest Link: http://www.beachbyte.com/aspna/elsalvador13/#/live
Reef El Savador Pro Home Page: http://www.beachbyte.com/aspna/elsalvador13/#/home

Check out Cory's two page feature photo spread/interview in the latest issue of Surfer Magazine...
'The 100 Greatest Waves Ever Ridden' - The 'Big Issue' (August 2013 Cover) On newsstands now!
Cory is featured riding the "mile long left" that he helped discover at Skeleton Bay, West Africa during the Google Earth/Surfing Magazine contest in 2008/09. Cory won Surfer Mag's Tube of the year for his ride on this wave in 2009*Also check out Cory getting barreled on his WaveJet, in a full page WaveJet Ad, same issue!

More Cory Lopez News from Twitter...
Cory Launches new Custom Signature Headphones
Jason Lucash @jasonlucash 3 Jul Cool to have @RealCoryLopez come by the office today and work on his signature designed @OrigAudio headphones #surfer #customheadphones
Retweeted by Cory Lopez
Check out Cory's new custom signature Headphones by Orig Audio: http://www.origaudio.com/marketplace/single/206
A portion of sales will go to support one of Cory's favorite charitable organizations;
Surfrider Foundation or Waves for Water... Check back for more details!
---
Cory Lopez to make special guest appearance, this Sunday,
July 7th 2-4 pm at the Eternal Summer Surf Camp; 
Anna Maria Island, near Bradenton Beach - Manatee County, Florida...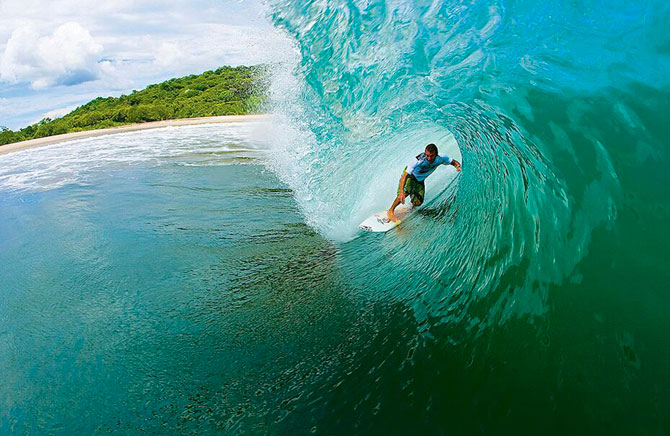 Photo of the Day: Cory Lopez, Nicaragua. Photo: Ellis
"We couldn't be more excited to have Cory come to our camp and see what we are doing! He is an inspiration to so many Florida surfers and to grommets all over the world!"; said Camp Director and co-founder John Bowman. John co-founded the surf camp with Kris Cox from Cox Chevrolet & Mazda, Ryan Bodie and a few other friends in 2008. It has since grown to be one of the largest summer surf camps on the Gulf Coast of Florida and the World! Cory said he is "stoked to come mix it up with the kids" and might have a few posters on hand to sign. The 'Eternal Summer' surf campers might even have an opportunity to catch a ride with Cory on one of his WaveJet "jet powered" surfboards... Conditions permitting.
About Cory Lopez
Cory, along with brothers Shea and Matt hail from Florida's "West Coast" and grew-up surfing the Gulf Beaches from the Lopez home base in Indian Rocks Beach to the beaches of Anna Maria Island and points south. With frequent trips to Florida's East Coast and later to California, Hawaii and the nearby Caribbean; Cory and Shea quickly grew to become two of the most formidable competitive surfing talents statewide. The fires of their surfing enthusiasm stoked by an avid surfing father (Pete Lopez); both brothers quickly translated their skills to the world stage, becoming consistent finishers and top 10 rated surfers on the ASP World Tour. Cory has been ranked as high as #1, with a final season best rating of #3 in the world. Both brothers (Cory & Shea) have each won the U.S. Open of Surfing and earned 3 consecutive ESPN X Games Gold Medals. For more on Cory log-on to: http://www.lopezbrothers.com/cory/ 

About The Eternal Summer Surf Camp (ESSC)
The Eternal Summer Surf Camp was founded in 2008 by a few local surfers who wanted to make a contemporary (non dogmatic), Christian based experience relevant through the instruction of surfing and a healthy exposure to the beach lifestyle/ocean environment. ESSC is free to all kids and the program is funded by private sponsors within the communities where the camps are based. The camp runs 6 weeks every Sunday afternoon from 2-4, then concludes with an awards banquet where "positive, affirming" recognition is given to the kids, volunteers and sponsors. The Eternal Summer Surf Camp has approximately 2,000 "campers" enrolled on it's current summer roster. The camp is independently run and is not directly affiliated with any church or organization. For more information on upcoming summer surf camps, log-on to: www.eternalsummersurfcamp.com. Find us also on Facebook and Instagram. 
---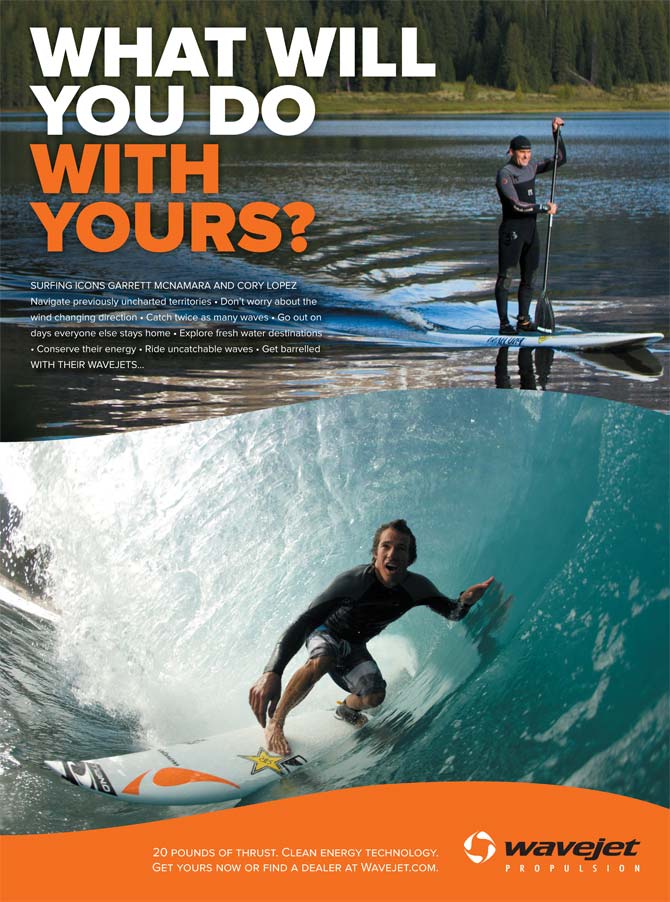 Wave Jet Propulsion, featuring Cory Lopez in recent full page Ad - Esquire Magazine (current edition)...
---
Cory Lopez - Backside Air 360 Sequence: Gulf Coast transplant Cory Lopez owns a wickedly beautiful four-acre lot that stretches from State Road A1A to the Indian River with a mack daddy boat dock about three miles north of Sebastian Inlet. He could have built on it 10 years ago, but he chose the Ponce Inlet area to raise his growing family, as did his brother Shea way before him. Which kinda speaks volumes, eh? Cory flies close to the nest at Ponce. Sequence: Mez  CINCO DE MAY-OH! PART 2 ESM Features
---
Cory Lopez Heads to Brazil to Contest next ASP Prime Event; 
The Coca Cola Saquarema Quiksilver Pro - Itauna,Saquarema, Brazil
Fresh from the WaveJet Experience Tour in Charleston & Folly Beach, SC;
Cory is off to Brazil to participate in the 2nd ASP Prime Event of the Year; 
The Coca Cola Saquarema Quiksilver Pro Itauna,Saquarema, Brazil...
Watch Cory Surf the Prime Event "Live" in Brazil May 21 - 26, 2013...
The Coca Cola Saquarema Quiksilver Pro Itauna,Saquarema, Brazil
Coca-Cola apresenta Quiksilver Saquarema Prime
Live Link: http://www.quiksilver.com.br/primesaquarema13/
---
Cory Lopez - WaveJet Experience Tour - Charleston & Folly Beach, SC; Thurs & Fri May 16th/17th, 2013
"Cory was doing a real good job out there today. Everyone had a great time on the Wave Jets. Thanks a lot!"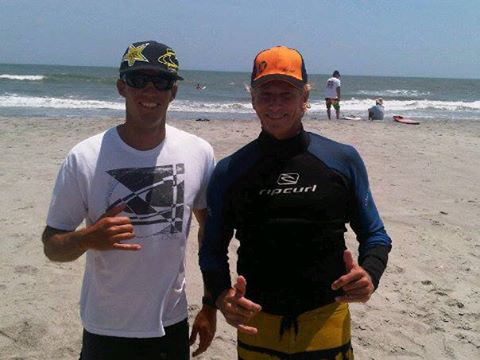 Cory on beach w/ WaveJet "Experience" participant...
Surfline pre-event Media Release
CHARLESTON, SC
Thursday, May 16 - Cory Lopez Signing and Pre-Party: Rita's, 2 Center Street, Folly Beach: 7:30pm til…
Friday, May 17 - WAVEJET Demo Day with Ocean Surf Shop and
Cory Lopez: Folly Beach – The Washout East End: 1pm - 6pm
WRIGHTSVILLE BEACH, NC
Check out pics & media Links from the WaveJet Experience Tour...!
www.WaveJet.com
https://www.facebook.com/WaveJet
---
"Are You Experienced...?" -Jimmy Hendrix, circa 1968

2013 WAVEJET EXPERIENCE TOUR STARTS IN CHARLESTON, SC NEXT THURSDAY! Come join Cory Lopez, Garrett McNamara , Jesse "Life Rolls On" Billauer and the entire WaveJet team for surf sessions, sup sessions, parties and a little southern hospitality! Check out wavejet.com/events for full schedule!
WaveJet Experience Tour Surfline Press Link
---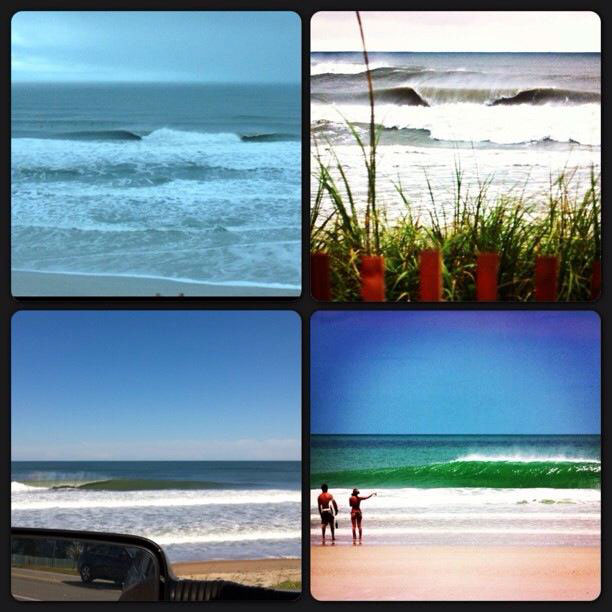 To say the waves have been fun this last week would be a understatement.
#floridafun some of the photos by @therealtupat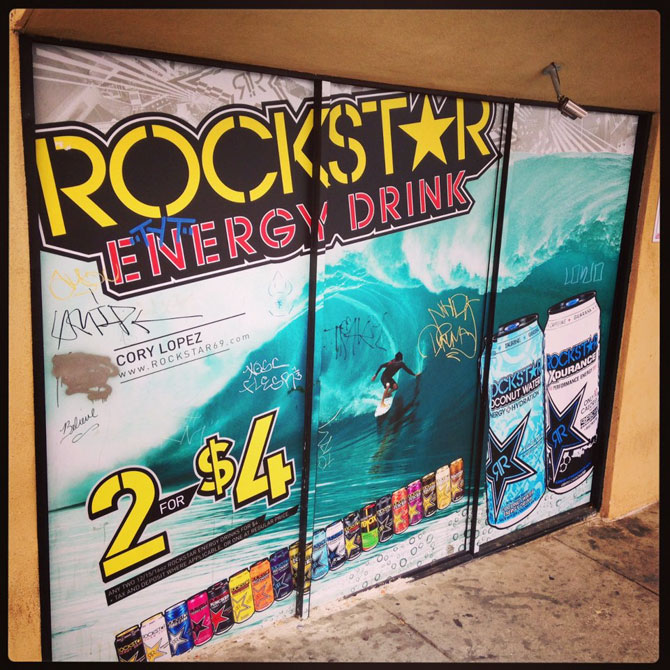 Check out all the NEW Rockstar Energy Drink US flavors and Cory Lopez killing it on this billboard!!
What's your NEW favorite flavor?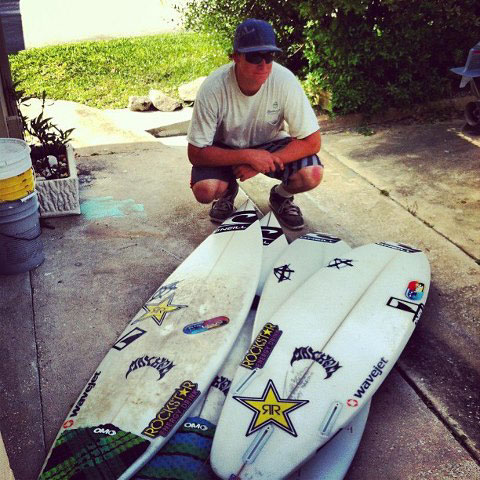 Cory's quiver of boards being picked-up for ding repair...
Stoked to have @mannyfrizal stop by today and pick up a solid load of boards for repairs.
DON'T GET BURNED! - Protect yourself from the elements
---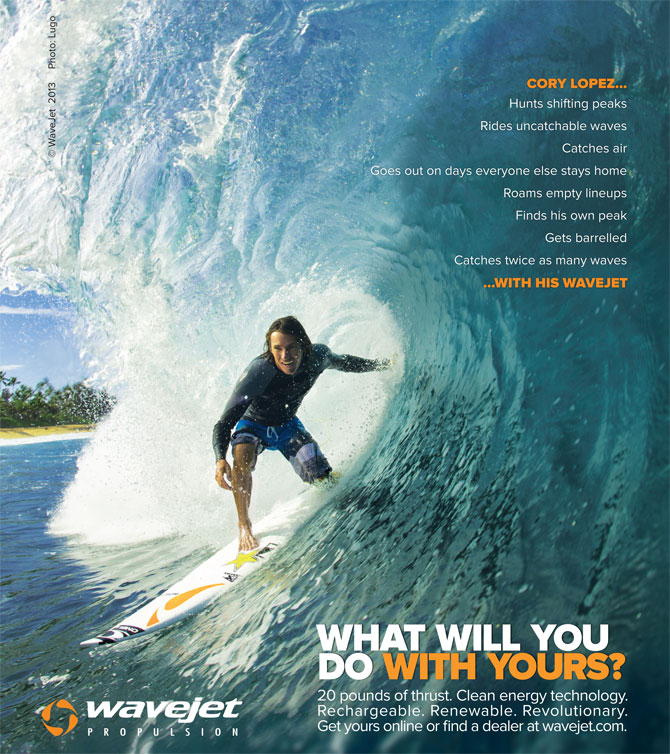 Cory - Tube Riding on his WaveJet (Outer Caribe 'Secret Spot' TW Surf
and Hawaii - new Surfer Mag Ad; June 2013 Issue).
---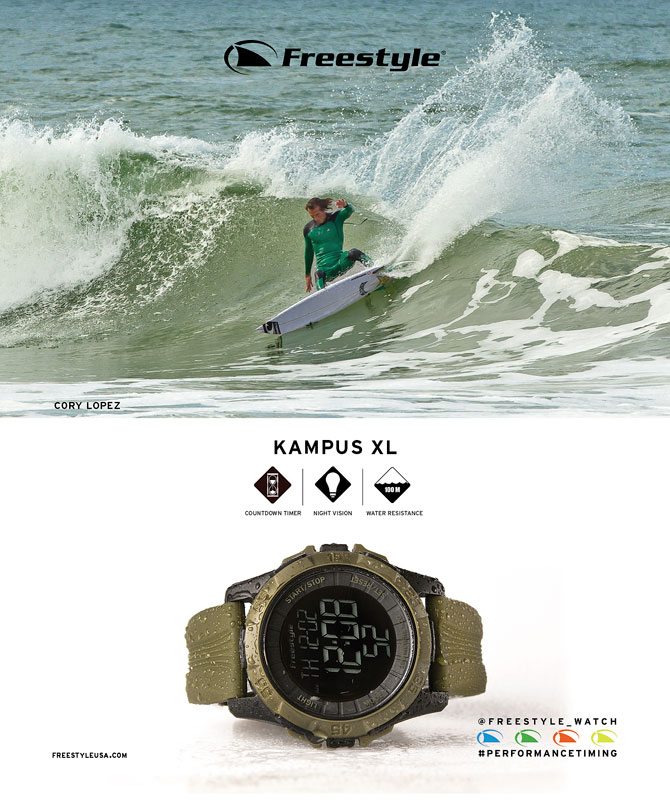 Cory Lopez Freestyle Ad will be in next month's issue of Surfer Mag
---
Cory Lopez and others during a recent OBX swell
---
Cory Lopez - Scoring in France (Team O'Neill 2012 Euro Trip)
Surfer Magazine PHOTO ANNUAL 2012"Deep" in Hossegor...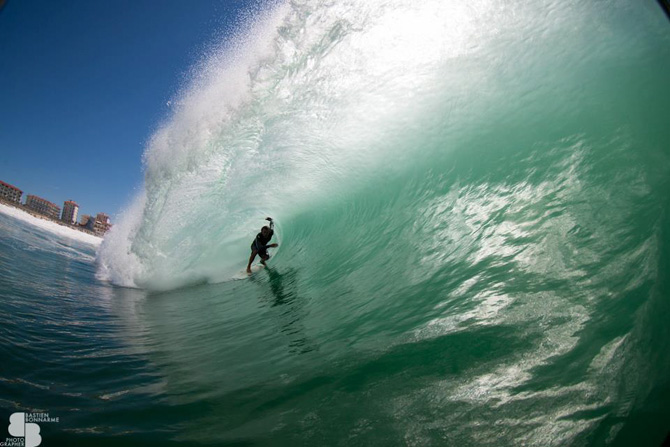 One image of the sequence published in Surfer Magazine PHOTO ANNUAL 2012.
Cory Lopez stayed only 3 days in France and caught the bomb ! Hossegor - La Graviere.
---
PHLOGGING: PONCE
Photo Blogging The Other Inlet With The Lopez Brothers And Company
Written by Dick "Mez" Meseroll
Ponce inlet is a mellow little pocket of quiet refuge just south of the hustle of Daytona's open-pipe madness of NASCAR Speedweeks, Bike Week, and Spring Break that descends upon Volusia County every February and March.

READ MORE…
---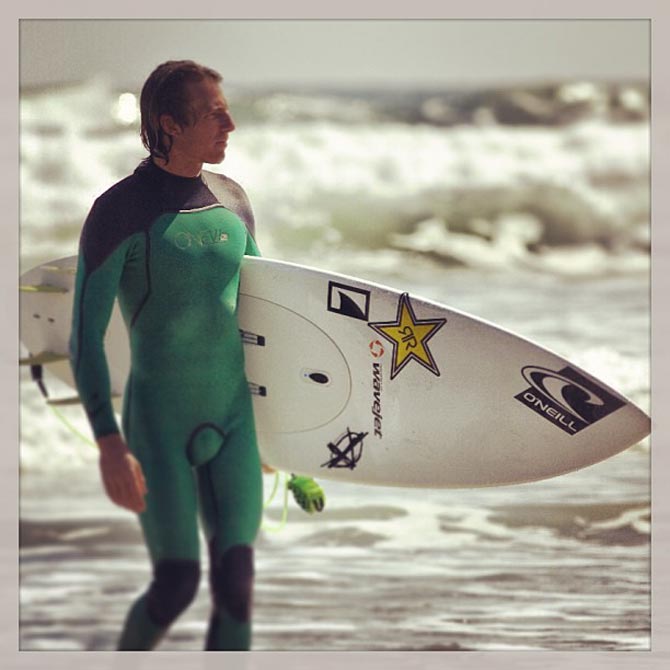 From Cory's Instagram w/ Wave Jet "under arm" Photo: TUPAT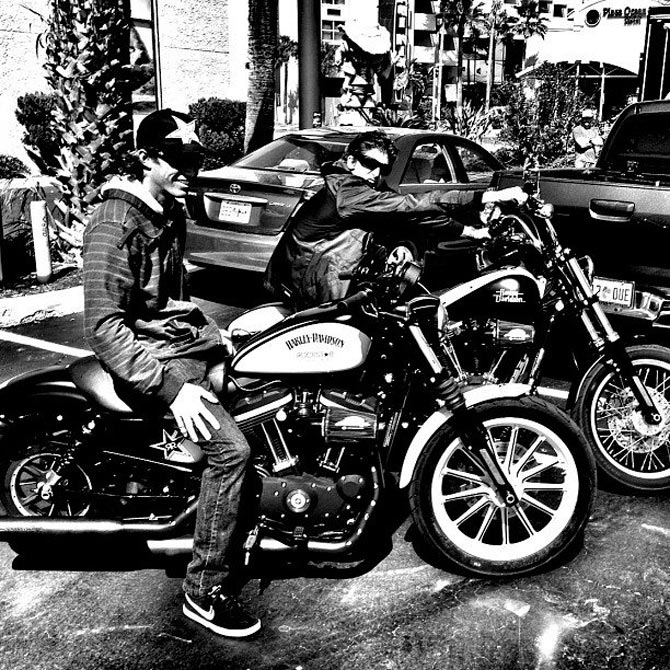 Cory Lopez Rock'n the Rockstar 110th Anniversary Edition Harleys w/ Bruce Irons @ Daytona Beach...
| | |
| --- | --- |
| | Cory "does" catch air on his WaveJet! |
---
Sizzling Backdoor Sequence
Cory Surfing Pipe WATCH SEQUENCE
---
Cory Lopez & Rockstar Energy Drink Celebrate Harley Davidson's
110th Anniversary @ Daytona Bike Week 2013
| | |
| --- | --- |
| | Cory Lopez (center) & Rockstar Energy Drink Celebrate Harley Davidson's 110th Anniversary @ Daytona Bike Week 2013" Fun day riding with these guys. |
---
From Board Shorts to Wetsuits...
Cory Lopez - Pre Contest Stretch
@ 2013 Rip Curl Pro Puerto Rico
Cory Lopez - Tee's up the Barrel late February Outer Banks, North Carolina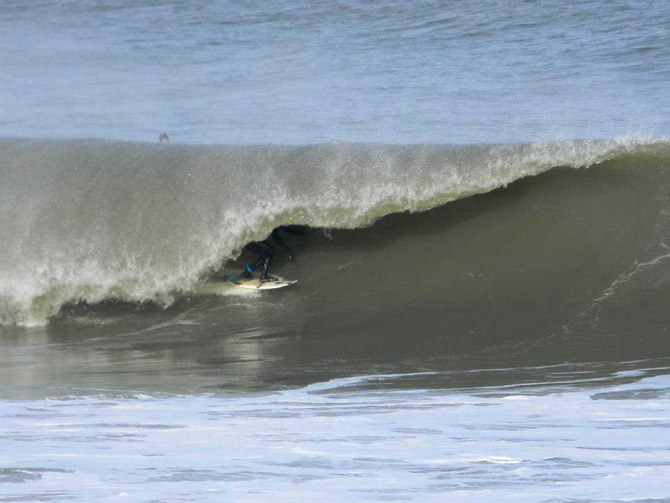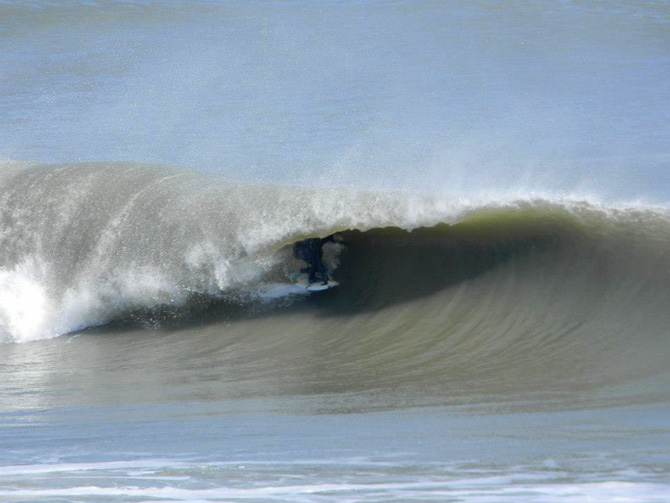 ---
Daytona Meet & Greet w/ Cory Lopez & Brad Keselowski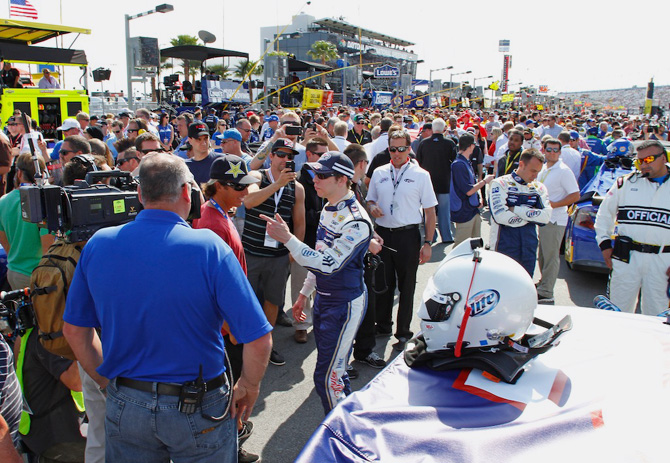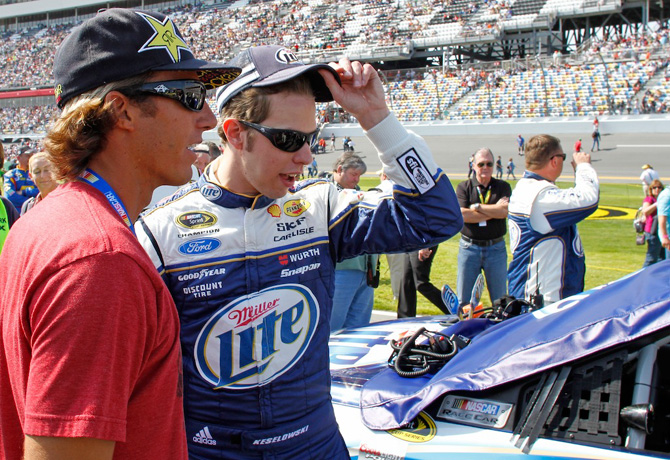 Cory w/ 4th Place Finisher (#2 Brad Keselewski) a "media frenzy" thrown-in for good measure...
Fellow Team mates for FGXI Foster Grant (Brad - Gargoyles); (Cory - Anarchy). Photos TUPAT
---
Cory Lopez to join NASCAR Racing Star as Guest with VIP PIT Pass at Daytona 500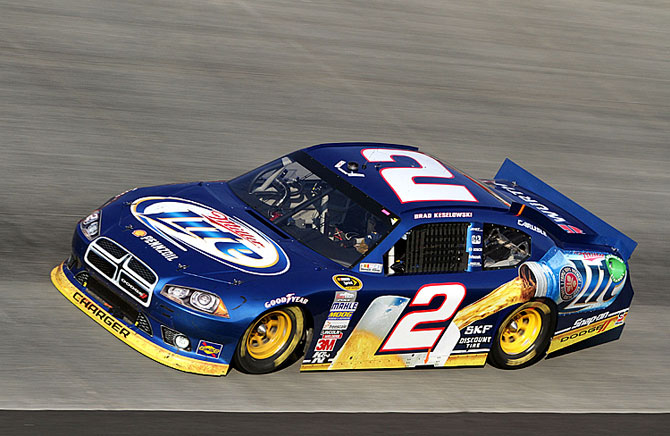 | | |
| --- | --- |
| Cory Lopez, current Daytona Beach resident and self proclaimed "Huge Fan of NASCAR" will be a VIP PIT Guest of fellow FGXI Foster Grant sponsored Athlete, Brad Keselowski of Brad Keselowski Racing at the famed Daytona 500 Speedway (Feb 16-24). Official Race Day is Sunday, Feburary 24th. Both Legends in their respective sports, Brad Keselowski is sponsored by the FGXI brand Gargoyles, while Cory has been sponsored by the FGXI owned Anarchy brand for a number of years. (Top) Photo: NASCAR Stock/Troika Studio (Right) Cory with Brad Keselowsk | |
---
Cory Lopez Rated #12 on ASP World Rankings after
Semi-Final Finish at Rip Curl Pro Puerto Rico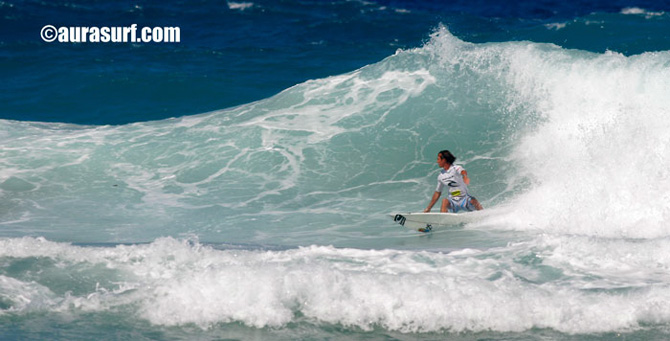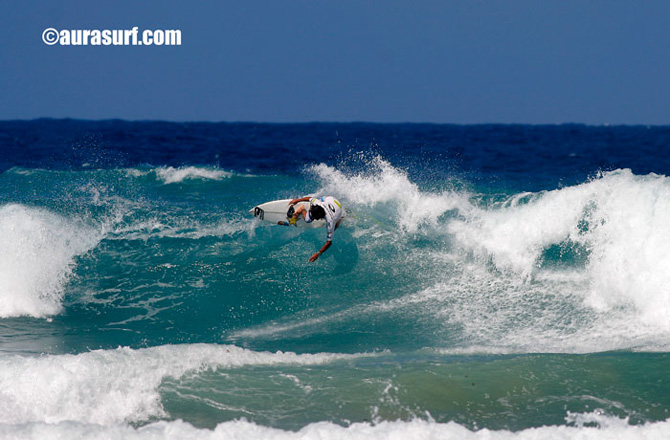 Cory Lopez makes Semi-Final Finish at 2013 Rip Curl Pro Puerto Rico for 5th Place over-all finish.
Cory held advancing 2nd place position to within the last, dying minutes of the heat; narrowly missing a
finals berth in the stormy conditions. Photos Micah Weaver/ AuraSurf.com
For more photos from the event CLICK HERE
---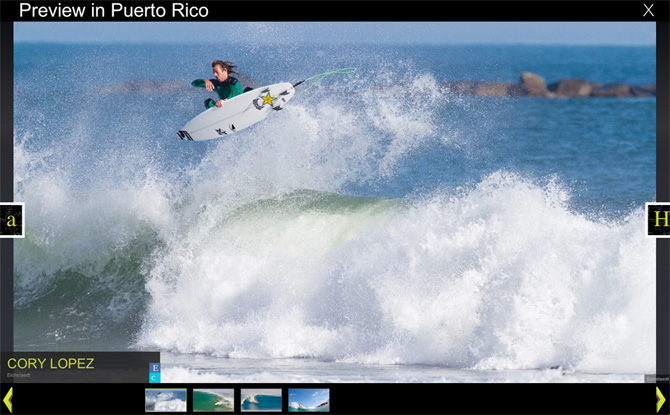 Cory Lopez is still a red-hot name in the Atlantic Ocean. He wasn't on tour when Rip Curl came through with
the Search Pro, and it's been a while since he surfed an event in the Caribbean, but he's ready -ESPN.com
ESPN Preview Link: http://xgames.espn.go.com/surfing/gallery/8923214/17/cory-lopez#
---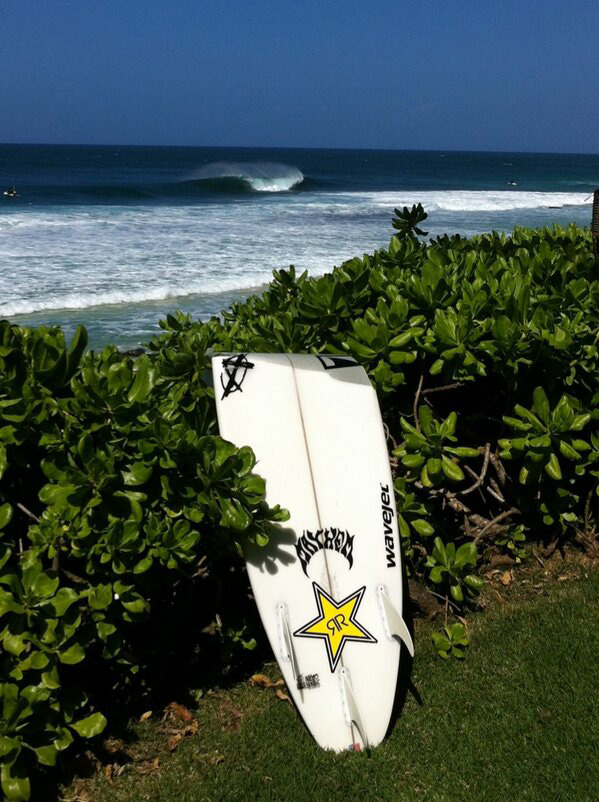 Lost my heat broke my favorite board. It can only get better from here. No worries life's still good.
Image: Cory Lopez w/ his Silver Medal for Team USA; 2012 ISA China Cup Runner-up Finish
Team USA Captain Cory Lopez w/ the "Stars & Stripes"...
Cory Lopez (Team USA) w/ Rainos Hayes (Team Hawaii/Coach). ISA China Cup 2013
Cory Lopez, former World Tour heavy, has been leading the charge for the US Team for a few years now.
Last year, he took second place at the China Cup to Heath Joske.
You know he wants gold this year. Photo: ISA